Part I - Preamble residency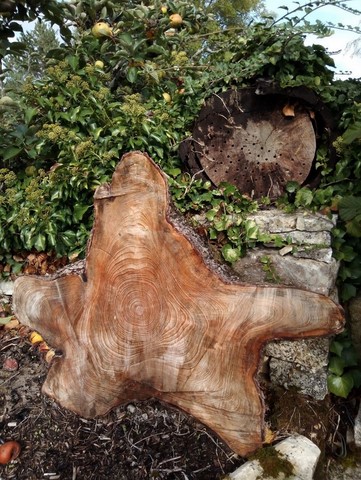 A very beautiful place. These four words sound to my ear like a mantra.
I didn't search long before they arrived. I needed a very beautiful place to recharge, empty and create. To revive what had not been able to express itself for two years*. To hatch what I really am, what drives me, what touches me, what makes me be in the world, in my place in the noble sense of the word. When we are in our place, we find the rightness, the anchoring, the radiance for ourselves and for others.
I found this place quite easily. I knew him. I had been there three or four times: for the wedding of its owners, two concerts and a photo shoot. What good memories in the company of delicious and generous friends. What good waves, beautiful energies. There is no reason for that. It is lived, felt.
However, it was necessary to close a first door for it to open wide and quite obviously. I hadn't thought about it right away. My first choice was a trip to Finistère in a place surely very beautiful, where I would have done a few hours of volunteering in the morning to build pretty earthen houses (I the builder, I liked it!) and where the afternoon would be devoted to songwriting. Combining business with pleasure. But here it is: in my needs, there was also the need to 1- travel light and 2- feel comfortable, in cocooning mode. These conditions were not met in my plan A which consisted of sleeping in a Quechua tent that would most likely be wet all week (so me and my bones too) and in which I had to reconstitute an entire house to feel cocoon, in other words to go back to the light side, I could hardly answer positively to this proposal which nevertheless made me envy, especially since the welcome of my interlocutor was really very warm. Dilemma.
This earned me a totally anxious day, not knowing what decision to make, my anxiety being increased tenfold by the central question: "But if you don't go, what will you do, brothel?!" (I don't think I said brothel at the time because I'm polite but it was really the mess in my head).

And the miracle operated. I swear to you. The very moment I said no to this Breton project, instantly, Plan B popped up in my mind:
"so where would you like to go?" My intuition came out of it all: "Chez Martin et Sophie in Avigny". And she continued to speak pardi (my intuition, you follow me?!): "and the residence of creation will be called a very beautiful place".
It was ultimately perhaps God or His Saints.
In any case, I didn't budge and answered like one woman: "Okay, so let's go".

*for two years I was employed in the private sector, in other words in a state close to Ohio for my deep nature...