Etape in Angers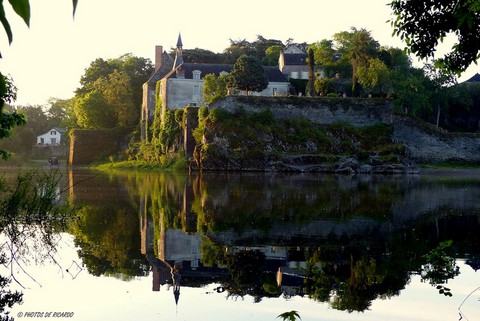 Ah the Angevin sweetness, I always crack ...
I arrive at Maud's. Warm welcome as always.
She chose her beautiful place but unfortunately she will only show it to me virtually since the place is private and closed this Monday. From his computer, I discovered the Convent of the Baumette, a building classified as a National Monument on the banks of the Maine. And in particular its cloister dug in the shale as it has never seen elsewhere. "A very special atmosphere emerges, just mind-blowing" she tells me. Maud transmits to me this indefinable something that attaches her to this place, despite her coldness due to the mineral side. She tells me about this "mini city", the marriage of shale and limestone, this very active fauna around on Lake Maine. A beautiful homogeneity that makes it a very beautiful place.

It's pretty cool to listen to his words recorded on my smartphone again. You can still feel the pleasure of making me discover this place. Pleasure to share its beauty. To feel, and therefore not to grasp everything. I learn later that the place will be open for one last day before the winter closure on October 18. A great opportunity to seize...

I am happy with this first sharing around my red thread of residence. Blandine, whom I will meet tomorrow, asks me what I am going to do with all this. To tell the truth, I don't know anything about it yet. But this "material" makes sense to me. Maybe because I myself have been looking for my beautiful place for several years. Where I aspire to the nest, for myself and my loved ones, to the artistic place connected to nature with convergence of inspiring people. My dream that has not left my head for more than 3 years.
So let us let ourselves sail according to the current and we will see...