Montcourt-Fromonville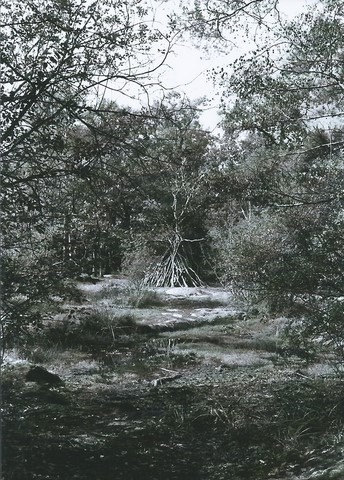 I arrive at Maryse's home, near Fontainebleau. Maryse, as I said earlier, is a long-time friend of my mother. They met in Paris when they were about twenty years old in their first jobs. 73 years old friend but still sparkling with a kid's soul. And also painter. She always drew but started painting at 40, I'm learning myself who thought she painted forever! I visit with pleasure his workshop above the garage. Acrylic, pastel, watercolor, landscapes, animals, still lifes, flowers, she touches all Maryse and does not like to confine herself in a style. A bit like me finally, except that I don't paint! (although sometimes it has gone through me…)
When I go to Maryse, I also have an idea in mind. Six years ago, I wanted to visit the studio of a painter whose painting I had discovered at the friends of Burgundy (the drop point of my road trip for reminder). This artist lives in the neighbouring village of Maryse. The opportunity is really too good to make her discover the painting of Caroline Manière that she does not know. I confess: I like to create connections between people, in one way or another, it gives me a lot of pleasure so why not!
But before going to Caroline's workshop, Maryse will not stop. We will discover her very beautiful place. I look forward to it because I know we will go hiking in nature, at the fairy pond! The title of this place already foreshadows a beautiful moment, evocative of the forest of Brocéliande and it is not to displease me. I expect all possible meetings: elves, korrigans (maybe not here?!), benevolent presences, etc… We walk along the road a few meters to branch off on a path that enters the forest and already the magic works. The forest is amazing because it is not dense and dark like a «classic» forest (the parallel with Brocéliande is right). The trees are slender and airy so that the sun regularly pierces forcing us to shed our layers of clothing. The air is mild for the beginning of October and we carefully follow the very regular blue traces because since the beginning, we climb between... of rocks! Of all forms, some resembling animals, crocodile or monkey's head, a maze of rocks that explains the very regular marking (at first I thought «they abused on the tracks» and finally I understood!). You continue to climb between the ferns and a splendid hole through the trees lets you glimpse the forest below. It's just beautiful. Photo.
We continue our walk by speaking just what it takes to not deprive us of communing with nature, silence and the forest. We are in unison. Arriving at the fairy pond, we discover at the edge a majestic tipi made of tree trunks deposited on a still rooted trunk. "There's not a lot of water in the pond," Maryse says, and the spring flowers give the place a more striking charm than they did in the fall. But in the end, it is for me that all this way is sublime and not the arrival. Beautiful metaphor of life. We go down towards the car kissing some majestic trees and I feel less tired, invigorated at the end of this walk in the forest of Bourron-Marlotte. And that's good because we have an appointment...